video
Nature 2017 is a contemporary art exhibition taking place in Bredelar @ Sculptuur Bredelar–summer 2017. For this project I made a series of Soundtracks, Sound Logos, audio restoration and Sound Design for the interviews and documentaries of the exhibition.
Video by Nicola Baratto & Yiannis Mouravas
ARTISTS
Sjoerd Buisman, Tim Breukers, Arian de Vette
Fascinum is a short movie realized in the Southern Italy along with Rocco Natale, Stefano Testa, Emre Baloğlu, Nicola Baratto, Nivi Java. It explores the traditions, rituals, customs, beliefs and cultures of our world and currently is focused on the study of the symbolism in the traditions. A tale about the evil eyes. This spell is traditionally called malocchio.
A full description on this work can be found on this url.
Emperor's new clothes 7' investigates the relationship between action and the possibility for forms and gestures to be repeated, in contrast with the non-reproducibility of each performing act. Our aim is to reveal the reality of fashion system: a saturated world disjointed from aesthetic and emotional ideals. We do not believe in ostentation. We consider it a useless sensation of dominance. We do refuse power as the ultimate expression of pretense. We do believe in the total freedom of expression realized through a constant search for a balance between reality and illusion. we do recognize a pure and innocent gesture as a moment capable of revealing the truth and triggering an emotional response.
Lissajous is a real-time audio reactive graphics device bult in Max/MSP (Standalone | MaxForLive) and inspired by the work of Jules Antoine Lissajous. This video was made with the purpose of investigating the relationship between sound and vision, chaos and order, closely related to astronomy, mathematics and physics.
A I O N logo identity. This project is a sound//graphic research of A I O N duo formed by Francesco Gagliardi and Rocco Natale. It investigates the dynamism of forms and sounds in time
Schleier is a corto made by three artists with different backgrounds , Nicola Baratto (Director), Nicolas Winters (Actor), Francesco Gagliardi (Sound Designer), with the purpose to investigate the gap between reality and illusion.
"All is dancing and pulsating, the moment becomes an eternity
Taken away, away in a foreign world, dazed by the colors voices
How does one separate between dream and reality.
Are not both branches of the same tree?
From perspective arises meaning and purpose
How does one separate between dream and reality. Are not both branches of the same tree?
I am enraptured from the senses magic, it is impossible to put in words
What motivates language,world, this all, you have to flow with the emotion until it explodes within you"
Poly Rituals Four short compositions of poly objects performing rituals. In the forest of angles the only living creatures are made of polygons. Most of those creatures are not similar to our ordinary smooth natural shapes associated with animal or human bodies. However they developed a cultural occupation on their own which in some ways is similar to ours. Since there are no material needs, and there is absence of matter in the angle forest, rituals there are performed by the basic actions of their own bodies. None of those rituals are connected to religion. The forest exists in 3D computer generated reality where poly mesh is the only thing that matters for their existence. The creatures there are performing their basic rituals continuously.
" Poly Rituals // Row 1 // Birth "
"Mother triangle" is giving a birth to four millions baby triangles."
D.E.P. Feminine and masculine are recontextualized into an underwater ambient. Bodies and soul are strictly related each others expressing their mood by frantic and harmonious movements. The bodies themselves express their inner struggle and the only possible way to the inner and outer peace, union. Therefore destiny is part of a process involving inner and outer semantic structures, and the final result of this circular process is the re-beginning of the circle itself.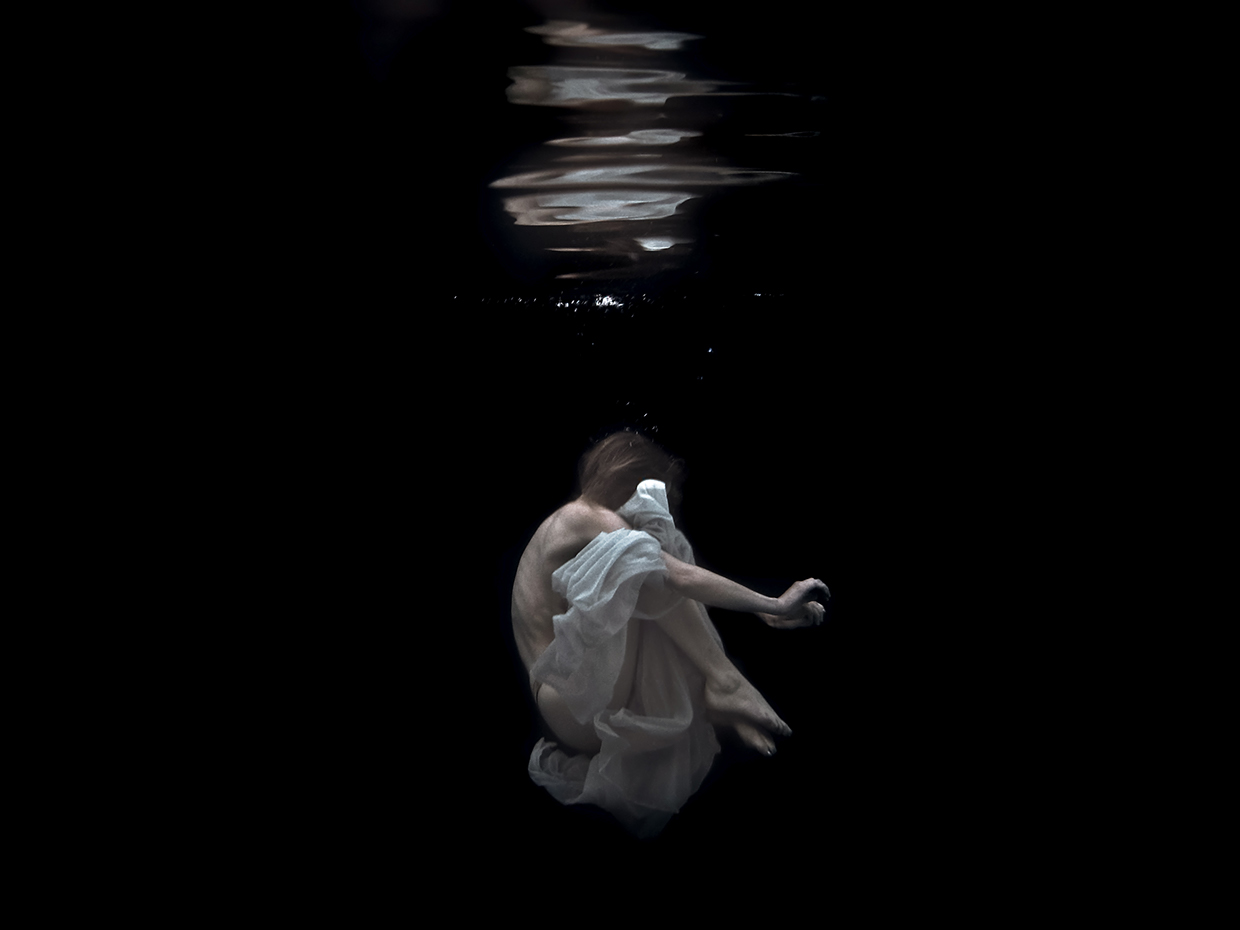 Aim To Success The main concept behind it is that we are aiming to succeed even before we become actual human beings. These guys are representing the seamen of a men and the place they are falling is actually the woman egg. It is geneticaly implied in our gens that we are aiming to succeed from the very beginning. Only one spearmint is needed to create the human being.